2023 A/W COLLECTION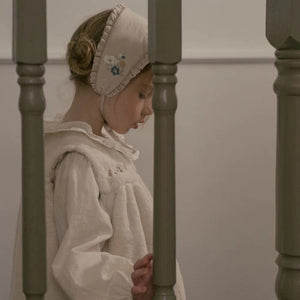 about Louisiella
The brand, 'Louisiella', is inspired by the nature embraced Louisiana Museum in Denmark.
Our Brand embodies a stellar night at the Louisiana museum.

The unpretentious aspect of Louisiana Museum's architecture is mirrored in Louisiella's classic vintage lines writing lifelong & priceless nostalgic memories.

The romantic and chic aura, based on nature, creates the affectionate and warmhearted silhouettes of our garments.

All of it comes from the intention and the attention that was put during the creation of Louisiella.